SmartConnect is a free Medicare enrollment resource. If you are Medicare-eligible (or will be soon"), you can receive a free consultation even if you already have Medicare coverage or are covered by a different health plan. Services are available year-round to help you discover the benefits and savings that different Medicare plans offer.
SmartConnect licensed insurance agents give you personalized guidance. They will compare Medicare plans against your current coverage to find what works best for you.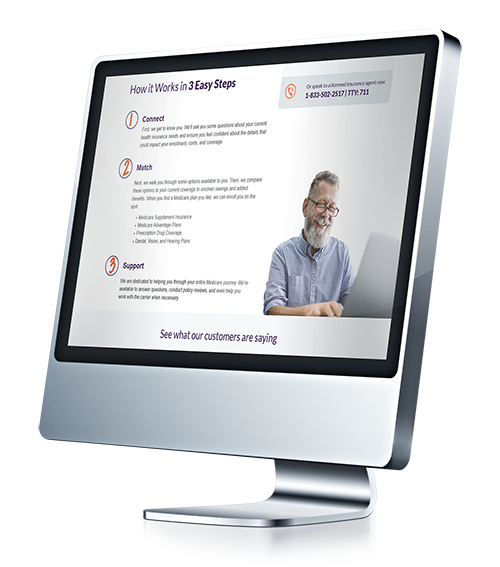 Get Started with SmartConnect
To get started with SmartConnect, go to the SmartConnect website then follow these steps:
1) CONNECT: A representative will ask you some questions about your current health insurance needs and ensure you feel confident about the details that could impact your enrollment, costs and coverage.
2)  MATCH: A representative will walk you through some options available to you. Then, we compare these options to your current coverage to uncover savings and added benefits. When you find a Medicare plan you like, you can be enrolled you on the spot.
Medicare Supplement Insurance
Medicare Advantage Plans
Prescription drug coverage
Dental, vision and hearing plans
3) SUPPORT: SmartConnect is dedicated to helping you through the Medicare journey. Representatives are available to answer questions, conduct policy reviews and even help you work with the carrier if necessary.