All employees of an Ensign-affiliated company are eligible to enroll in a fitness center membership for $25 per month (plus $25 enrollment fee) through Active&Fit Direct.
1500+ digital workout videos so you can work out at home or on-the go.
Unlimited one-on-one lifestyle coaching sessions in areas such as fitness, nutrition, stress, and sleep.
11,000+ participating fitness centers and studios, with the ability to change anytime.
Pay via credit card through your Active&Fit Direct online account.
To sign-up, login to Workday then go to the Benefits application to access the private link. You can also visit the Active & Fit Direct website for more information.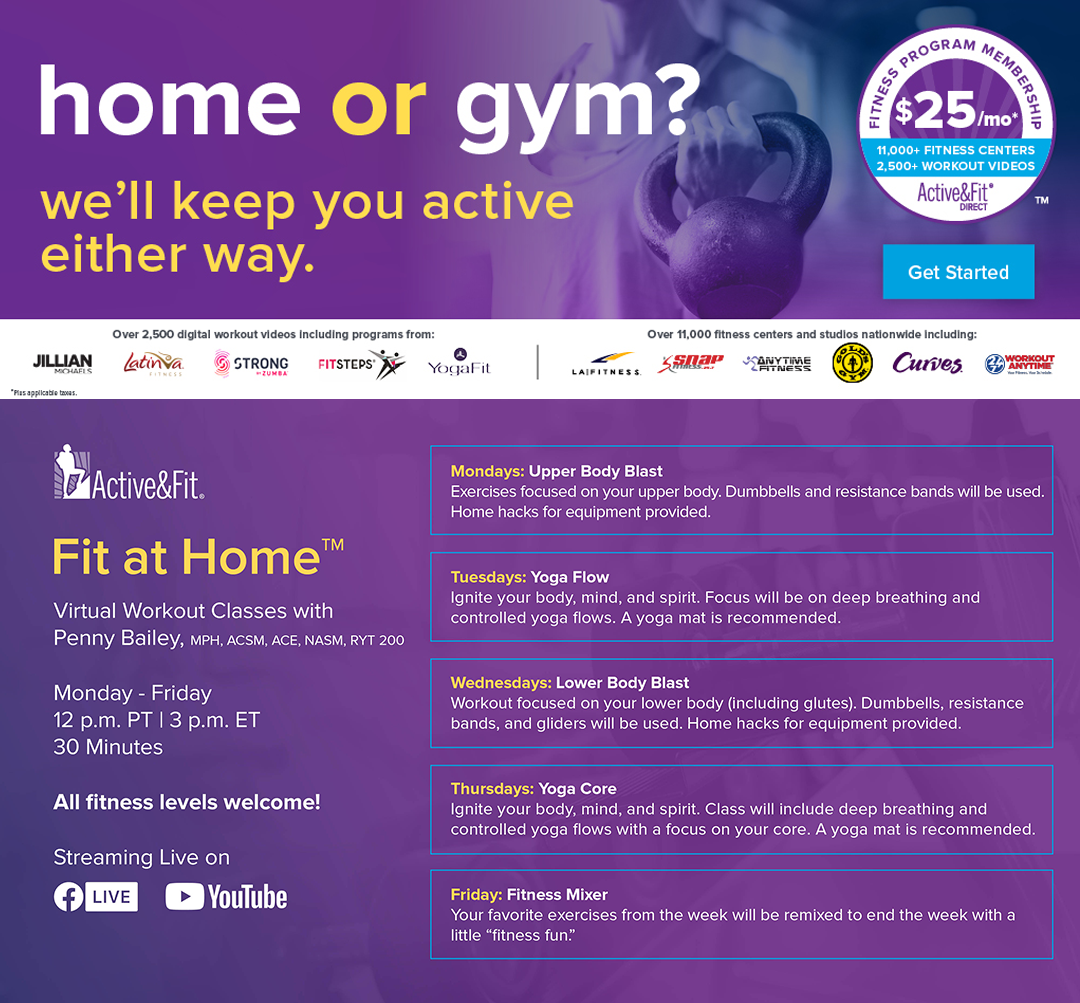 Check out this video!
Watch a short video on how the discount fitness center membership program works.